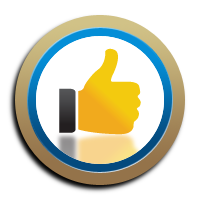 The Liss Guarantee
Our commitment to you is evidenced by the LPG Guarantees & Commitments:
SERVICE GUARANTEE: Rest assured knowing that the maintenance team in your new community is the best in the industry. All maintenance requests will be responded to within 24 hours after a written notice is made. Should additional parts need to be ordered to repair the problem, a resident information log will be kept to update you every step of the way until the repair is completed.
HASSLE FREE MOVE-IN GUARANTEE: We take the stress out of moving. Prior to your arrival for move-in, a representative has already inspected your apartment home. A complete walk through and move in orientation will be conducted for you. Also, all utilities can be set up prior to move in through the ConnectUtilities program via our website. This is a great tool when planning your big move.
QUALITY ASSURANCE GUARANTEE: We take just as much pride in our community as you do. The amenities and community grounds are examined daily by a member of management. We will make sure all equipment and community grounds are clean and in good working order, just the way you like them.
COMMUNICATION GUARANTEE: A member of management is available during business hours to assist you; however our interactive website, www.LissPropertyGroup.com is available 24 hours a day, 365 days a year. This website was developed as a convenience for you. Some of the many features include monthly rental payment, move in monies, application fees and utility payment options by electronic check or credit card. Local community information, comment cards, phone numbers, online maintenance requests and resident rewards are just a few of the many other features. Just a few clicks away; we are always ready to assist you.