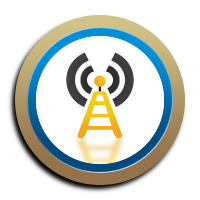 2021 - Dec 23
RRA SELLS 33 APARTMENTS IN NORTHEAST PHILADELPHIA FOR $4,375,000
Rittenhouse Realty Advisors, a commercial real estate sales brokerage firm, is pleased to announce the sale of the Michner Court Apartments, located at 9400-30 Roosevelt Boulevard in the Bustleton neighborhood of Northeast Philadelphia.
2019 - Nov 22
CBRE Sells 40-Unit Apartment Property in Suburban Philadelphia
The CBRE Philadelphia Multifamily Investment Sales team announced today that it has closed the $4.5 million sale of Jefferson Villa Apartments. CBRE represented the sellers in its sale of the 40-unit apartment community located in West Norriton Township, Pennsylvania. The property was acquired free and clear of debt by Liss Property Group.  Meridian Capital Group brought the acquisition financing request to New Jersey headquartered Spencer Savings Bank for a seamless and efficient closing.
Liss Property Group also purchased the Riverview Landing Apartments at 1776 Patriots Lane back in 2015, which is relatively close to Jefferson, as they add economies of scale in this area.
Executive Vice President John McFadden led the marketing effort on behalf of the CBRE team, which also included Executive Vice President Bob Miller and Senior Vice President Spencer Yablon.
"The offering generated a tremendous amount of interest and ultimately, exceeded pricing expectations by a wide margin," said McFadden. "It's testament to the continued demand for Class B multifamily assets in the Philadelphia area."
2019 - July 31
Rittenhouse Realty Advisors Sells Two Apartment Buildings Totaling 66 Units in Northeast Philadelphia
Rittenhouse Realty Advisors is pleased to announce the sale of the Fox Chase Apartments, located at 7922-36 Barnes Street and the Arendell Avenue Apartments, located at 4308 Arendell Avenue, both in Northeast Philadelphia. Read more
2019 - Jan 31
Rittenhouse Realty Advisors Sells 55 Loft Apartments and 1 Commercial Unit for $7,900,000
Rittenhouse Realty Advisors is pleased to announce the sale of the Keystone Lofts in the Tacony/Lower Mayfair neighborhood in Northeast Philadelphia. The property, which is located just a 20-minute drive from Center City, Philadelphia, sold to an international buyer at over $140,000 per unit, a record price for Northeast Philadelphia. Read more
2015
Greystone Lends $46M on Pennsylvania Apartment Complex
Pennsylvania-based Liss Property Group received a $46 million bridge loan from Greystone for the acquisition of a 310-unit apartment complex in Eagleville, Penn., Commercial Observer can first report. Click here to read more.
2014
Brookshire Trace receives Top ApartmentRatings.Com Award!!
Brookshire Trace today received the 2013 ApartmentRatings.com TOP RATED Award. The annual Award recognizes properties with outstanding resident satisfaction ratings as measured on ApartmentRatings.Com. Only Approximately 7% of the properties listed on ApartmentRatings qualify for this award consideration, and even less win the award making the award an exclusive and admirable accomplishment.
2013
Our goal is to provide the best apartments, community, service, and value. Liss Property Group has contracted with ResidentSurveys.com to provide an online resident feedback service called Insite. You may receive survey notices at various times by email from residentsurveys.com. Click here to read the full article.
2009
Liss Launches Respage Community
Liss Property Group Implements Respage Community to Enhance Resident Communication, Generate Leads
Click here to read the full article.
Liss in Mult Family Executive Magazine
Liss Property Group Featured in Multi Family Executive Magazine
Click here to read the full article.
2008
Liss Property Group Aquires Michner Court Apartments
Monday, 20 October 2008
Liss Property Group, LLC today completed the Aquisition of the Michner Court Apartments. Located at the 9400 block of the Roosevelt Blvd in Philadelphia, Michner consists of 33 garden style apartments broken down as 27 1 bedrooms and 6 2 bedrooms. Built Circa 1960, LPG plans many renovations, upgrades, and improvements to the 3 building property.
LPG Completes Aquisition of Brookshire Trace
Thursday, 03 April 2008
Liss Property Group today completed the sale on the Brookshire Trace Townhomes. Built in 1972 Brookshire Trace is one of Northeast Philadelphia's Premier rental townhouse communities. Purchased from the original developers Gigliotti HomeBuilders, Brookshire has enjoyed Occupancy rates of 95% and better for many years. Developed on a low density site of 15 units per acre, Brookshire Trace features two-story construction with private entrances, and through Unit Floorplans. Brookshire contains 1 and 2 bedroom townhouses with washer and dryer in Unit, averaging over 900 SF per unit, and is situated a few hundred yards from the R-3 commuter rail station at Somerton.
Liss Property Group plans to upgrade all 208 townhouses, replace all of the central HVAC units, and upgrade the signage, landscaping, and rental office at the community.
Liss Property Group Purchases 2 Property Portfolio
Thursday, 06 March 2008
Liss Property Group, LLC https://lisspropertygroup.com/ is pleased to announce the purchase of The Manchester Apartments and the Woodbridge Mews Townhomes today consisting of 180 Units from Chancellor Properties, a property management and investment firm located in Philadelphia, PA http://www.chancellorproperties.com/.
The Manchester Apartments, located at 2800 Welsh Road in Phila, PA consists of 132 Newly Renovated garden style apartments, containing efficiency, junior, 1 bedroom, 1 bedroom deluxe, and Two Bedroom apartments.
Woodbridge Mews Townhomes located at 9401 Ashton Avenue is made up of large 1 Bedroom and 2 Bedroom Townhomes with Private Entrances consisting of 48 units.
The aquisitions represent LPGs' continued expansion in Northeast Philadelphia, which now owns and manages 1,033 apartment units in the local market.
Click here to read the full article.
2007
LPG Aquires Haldeman Manor Apartments
Wednesday, 05 December 2007
Liss Property Group, LLC aquires 91 unit garden style apartment complex known as the Haldeman Manor Apartments in Far Northeast Philadelphia. The property consists of 1 and 2 bedroom apartments and is located minutes from I95, Route 1, the PA Turnpike, and is in close proximity to the Red Lion Shopping Center and 15 minutes to Center City.
Liss Property Group Settles on Benton Gardens Apartments
Monday, 30 April 2007
Liss Property Group today purchased the Benton Gardens Apartments from the Galman Group. The property located at 1800-1814 Benton Avenue in Philadelphia, PA consists of 72 One Bedroom Garden Style Apartments. The property is located in a suburban setting in Northeast Philadelphia off of the Roosevelt Blvd/Route 1, close to shopping, transportation, restaurants, and a convenient commute to Center City.
2006
LPG Aquires Franklin Square Townhomes from The Galman Group
Wednesday, 11 October 2006
Liss Property Group has aquired the interest in the 80 Unit townhouse complex known as the Franklin Square Townhomes. The property consists of 80, two bedroom townhomes, and 4 privately owned condo units. Located directly off of 3750 Woodhaven Road in Philadelphia, seconds from the Franklin Mills Mall Outlet Center, Restaurants, Entertainment, and Center City via I-95.
Liss Property Group Purchases Park Circle Apartments
Tuesday, 25 July 2006
Liss Property Group today settled on the Park Circle and Hermitage Apartments. The 101 unit apartment complex is located directly off of the Roosevelt Boulevard in Philadelphia, PA. Park Circle consists of Studio, 1, and 2 bedrooms in a perfect location next to Nazareth Hospital and Pennypack Circle. LPG plans to renovate the entire property throughout the upcoming year and reposition the asset.
LPG Purchases Independence Village Shopping Center
Wednesday, 18 January 2006
LPG is excited to announce the purchase today of the Independence Village Shopping Center, A Prestigous Neighborhood Shopping Center located in a densely populated area of Columbus, Ohio. The center is located on Tussing Road off Brice Road and I-70, in one of the area's most well established sectors. The center enjoys a traffic count of approximately 25,000 cars per day. Tenants consist of Kindercare Learning Centers, Minuteman Pizza, PDQ Cash Advance, Liberty Tax Service, Solar Nails 2 Day, Bronze Zone Tanning, The Thirsty Turtle Lounge, and Finnegan's Beer-Wine Drive-Thru.
2005
Liss Property Group Purchases Grant Meadows Apartments
Wednesday, 14 December 2005
Liss Property Group today purchased the Grant Meadows Apartments. The 203 unit garden style community was purchased from Metropolitan Management Corporation, and is located minutes from interstate 95, Route 1, and the Pennsylvania Turnpike. The property features Studios, Jr. 1 Bedrooms, Standard 1 Bedrooms, Deluxe 1 bedrooms, and 2 bedrooms on 10 acres.
Liss Property Group Purchases 897-899 Penn Street
Tuesday, 16 August 2005
Liss Property Group along with Empire Realty Investments, Inc. settle on the retail/office complex known as 897-899 Penn Street on the highly desirable Historical "Main Line". The 10,000 square foot complex is located off of Lancaster Avenue in Bryn Mawr, also known as route 30, in the Philadelphia Western Suburbs. Major Tenants include Platoon Fitness, Butterfly Nail Salon, and Arizona Sun Tanning, Inc.
LPG Contracts Omeda Technologies To Develop Corporate Website
Omeda Technologies, LLC (www.omedatech.com) has recently been contracted by Liss Property Group,… Omeda Technologies, LLC (www.omedatech.com) has recently been contracted by Liss Property Group, LLC (LPG) to consult on new technology implementations for property marketing and management purposes. The first of many projects will include the implementation of interactive online interfaces for LPG properties. These interactive Flash Interfaces will allow LPG to offer a more comprehensive and informative web experience to their visitors, investors and prospective residents. Omeda Technologies will create an environment that will utilize the latest in web development tools to display property overviews and details in an unprecedented fashion.
Interactive tools will provide potential tenants with the opportunity to browse unit locations, size, and style before ever contacting the management company. Additionally, LPG will possess tools to use during or after phone conversations to allow potential tenants to qualify the units without ever having to step foot on the property. Streamlining and digitizing this process will increase property exposure, promote higher management efficiency, and increase success in the prospect to tenant process.
Future developments through the Omeda Technologies, LLC and Liss Property Group, LLC partnership will give birth to 3-D tours, digital new/proposed property rendering, and onsite technology implementation that will break new ground and set new standards in property management and marketing.
2004
LPG Featured in Resite News Article
Liss Property Group needed a technology partner who could help them develop an effective marketing website, provide a powerful customer relations platform, and build and host their email accounts. They wanted their website to automate the leasing process with online guest cards and lease applications, while providing specific resident service functionalities such as online rent payment and maintenance requests. To accomplish this, the rapidly growing east coast management company sought a partner that is keenly focused on the needs of the apartment industry and a company that could literally be a 'one-stop shop' for all their technology needs.
By integrating LeadtoLease and ResidentHub with a custom corporate website design (www.LissPropertyGroup.com), Liss employees can focus on their core mission – managing properties – with the knowledge that they have a technology partner who can meet their growing needs. In just the first month of using the ResiteIT suite of products, Liss properties have experienced great results in terms of both resident participation and traffic generation.
In our first month after launch, we have had an increase in office productivity, resident satisfaction, and the number of leases signed.
With LeadToLease, my managers have been able to track the prospect to applicant to resident process from start to finish. Prospective Residents have been able to inquire about apartments directly from the website. In addition, prospective residents can apply online directly from our website using a credit card which automates the application process, especially for out of state residents. We have been able to follow up all the applicants that have viewed an apartments and have turned many more leads into leases and this is just the first month.
Liss Property Group's current residents have been extremely excited about the use of our website to pay rent online, submit service requests, get company phone numbers, submit surveys, read community monthly newsletters, and even build up points to earn resident rewards to shop online. Residents are able to log into a personal resident portal to pay by electronic check or by credit card for rent, late fees, and even utilities. One of the main concerns of our residents were that many of them did not have a computer to access the new conveniences of our company. With the resident portal, my managers can assist residents by accepting payments over the phone and manually posting their transactions for them.
It has been a win-win situation for our company and our residents, and this is just the beginning. ResiteIT has streamlined my company's operations, requiring less time on collections and application processing , and spending more time concentrating on proactively leasing apartments. We look forward to the future with ResiteIT and their integration of products with our software!
– Jason Liss
Vice President, Liss Property Group
2003
Liss Property Group Set to Launch Yardi Internet Voyager
Liss Property Group, LLC is Set to Launch Yardi Internet Voyager in June 2004. Yardi Voyager property and asset management is an intuitive, browser-based program that provides integrated, comprehensive management and accounting functions. The centralized database offers the ability to handle transactions and run up-to-the-minute reports at any time, anywhere around the globe, with a browser and Internet connection. Yardi Voyager interfaces with credit checking agencies and banks for faster access to information and funds. The program's customizable workflow and advanced reporting capabilities can be adapted to the needs of any organization, and include features for the residential property management of conventional, subsidized and tax credit properties; and the commercial property management for office, retail, and industrial properties.
Features:
Property, unit and tenant/resident database
Lease processing workflow
Attachments
Memo's
Tickler and activity reporting
Standard and customized reports
User-based security
Daily activity calendar
Unlimited user capability
Hundreds of standard and customizable reports covering financial statements and
registers, properties, tenants, units, receivables, payables, applicants, vendors, owners, and more
Date sensitive general ledger
Accounts receivable with tenant billing
Accounts payable with check printing
Cash and accrual basis accounting simultaneously
Multiple user-definable sets of books
Recurring journal entries
Prior period reporting
For more information please visit www.yardi.com.
LPG Settles on Wimbledon Court Apartments
The 48 unit condominium complex features private entrances, renovated units, brand new washers and dryers in unit, Ceiling fans, central heat and air, off street reserved parking, 2 full bathrooms with shower, and 1400-1500 square feet. The property was listed by CB Richard Ellis, Inc. and purchased from Mignatti Companies at www.mignatti.com.